3rd International Conference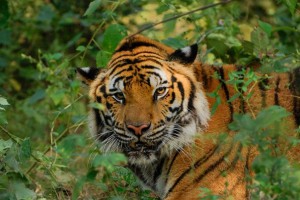 3rd International Conference On Wildlife Rescue in East and Southeast Asia
November 21nd-23th, 2011 at Wildlife Friends Foundation Thailand,
Kaengkrachan National Park, Thailand
After the first meeting of wildlife rescue centers in 2009 on "Wildlife Rescuing in East and Southeast Asia" was held at Pingtung Rescue Center for Endangered Wild Animals located in Pingtung, Taiwan a second successful conference was held in Cuc Phuong National park in Vietnam in November 2010. Participants of 18 institutions and rescue centers from 9 East and Southeast Asian countries signed a Communiqué about the establishment of a Wild Animal Rescue Network(WARN) at the first conference while further presentations and networking took place at the second meeting with even more participants. The exchange of experience and knowledge by various parties resulted in better standards at all wildlife rescue centers that have participated.
Thailand is the next country to host the third meeting and the venue will be Petchvarin resort near the Wildlife Friends Foundation's wildlife rescue center and the Kaengkrachan National Park.
Again the emphasis of this meeting will be on further strengthening our ties, sharing our experience to upgrade our qualities on animal welfare, wildlife conservation and enforcement issues. Besides this we will also discuss the official registration of our network or association.
We would hereby like to invite all organisations in East and South East Asia involved with hands-on wildlife rescue, wildlife protection or wildlife law enforcement to join this conference. Participants are kindly asked to fill in the REGISTRATION FORM and submit this to the organizing committee within the 30th of August 2011