The 8th annual WARN meeting 2016 to be held in Thailand!
Welcome to Petchaburi Thailand for the 2016 WARN conference!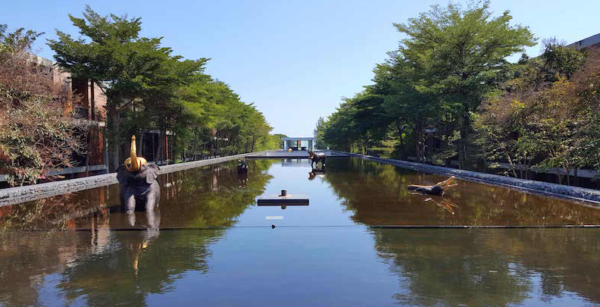 8th East and Southeast Asian Wild Animal Rescue Network Conference "WARN 2016"
31st October – 2nd November, 2016
Cha-am & Hua Hin, Thailand
"Wildlife Rescue Operations, Wildlife Law Enforcement and Wildlife Veterinary Workshop"
INVITATION
The Wildlife Friends Foundation Thailand is pleased to host the 8th WARN Conference in Thailand from the 31st of November until the 2nd of November, 2016.
We hereby warmly invite you to participate in the 8th WARN Conference with this year's theme being the "Wildlife Rescue Operations and Wildlife Veterinary Workshop"
We aim to further enhance sharing of experiences through practical workshops and presentations.
WARN or the "Wild Animal Rescue Network Foundation" is a registered Non-Government Organisation.
WARN members are from East and South-East Asia found in Brunei, Cambodia, China, Hong Kong, Indonesia, Japan, Laos PDR, Malaysia, Myanmar, the Philippines, Singapore, South Korea, Taiwan, Thailand, and Vietnam.
VENUE
Conference hotel: So Sofitel Hotel
115 moo 7 Tambon Bangkao
Cha-am Beach
76120 Petchburi, Thailand
REGISTRATION
To register for WARN 2016, please fill out the registration form and return it via email before 30th September, 2016 to the Secretariat at: info@wfft.org
The Registration Fee for twin sharing is:
• US$250 for Early Bird (on or before 31 July 2016)
• US$300 after the 31st July.
For those who desire their own room the Registration Fee is:
• US$450
For THAI nationals please see Thai invitation letter
The Registration Fee includes:
i. Four (4) days attendance at the conference
ii. Accommodation (twin share) for four (4) nights at So Sofitel
iii. Breakfast, Lunch and Dinner, and coffee-breaks on conference days
iv. Visit to WFFT Wildlife Rescue Centre, Kaeng Krachan National Park or Kui Buri National Park
v. Return transfer to and from Suvarnabhumi Airports
We regret to advise that the registration fee is fixed, and no discounts or refunds are allowed for shorter stays or for cancellation of attendance.
Note that we have reserved 40 rooms on a first come first served basis for overseas participants. If all the rooms have been taken up and you are still keen to participate in the conference, we may try to obtain rooms for you but that may incur extra charges (November is high tourist season in Thailand) and we will advise you accordingly. Therefore, please register early to avoid disappointment.
PAYMENT METHOD
Via Bank Transfer
We prefer that registration fees be sent via Telegraphic Transfer, T/T, made payable to:
Bank Name and Address Siam Commercial Bank Ltd.
Account Name Wildlife Friends Foundation
Account Number 708-208086-6
Swiftcode SICOTHBK
Please indicate "WARN 2016 Fees" for the payment. Bank charges are to be paid by the participant. Kindly inform the Secretariat via EMAIL once the payment has been made, with a scan of the T/T receipt.
If you wish to pay by PayPal, please contact us by email first.
Cash On Arrival
For participants who are not able to send the registration fees via T/T, please indicate in the form that you will make payment upon arrival
CONFERENCE TOURS
During the conference, participants will be able to visit:
1. Kaeng Krachan National Park (mammals, birding etc)
2. Kui Buri National Parks (Elephants and Gaur)
3. WFFT Wildlife Rescue Centre
PRESENTATIONS AND ABSTRACTS
The organisers invite presentations from WARN 2016 Conference participants, with a focus on the Conference Theme. The WARN 2016 Organising Committee will review, select and confirm the final list of speakers for the conference. Selected speakers will be notified by 30th of August 2016.
Oral presentations are planned for 30 minutes which includes questions and answers. Abstracts are to be submitted by 30th of September 2016 to info@wfft.org
Format and layout instructions:
i. Abstracts should be in English, around 500 words (including title, author, affiliation)
ii. Font 12 points, Times New Roman, single spaced
iii. Title in bold and capital letters above author's name, affiliation, email address
iv. Please do not include figures, tables and special mathematical symbols
TRAVEL AND OTHER INFORMATION
1. Participants are advised to arrive on Suvarnabhumi Bangkok International Airport on the 30th of October 2016.
2. Hotel Check-in time at the venue is at 3:00 pm.
3. There will be a registration desk manned on the 30th of October at the Airport and at the Conference Hotel. Please email us your travel arrangements so that we know when to expect you at the airport or hotel. Transportation from the airport to the hotel will be arranged by us and is included in the cost of the conference.
Thailand provides visa-free stays for most countries, for up to 30 days. Please check what is applicable for you, if you need any assistance or an invitation letter please contact the secretariat in advance.
ENQUIRIES
For enquiries and further information please contact the Secretariat at: info@wfft.org
การเสวนาวิชาการนานาชาติการช่วยเหลือสัตว์ป่า ภูมิภาคเอเชียตะวันออกและตะวันออกเฉียงใต้ ครั้งที่ 8 "WARN 2016"
31ตุลาคม– 2 พฤษศจิกายน 2016
ณ โรงแรมโซฟิเทลชะอำ-หัวหิน จังหวัดเพชรบุรี
มูลนิธิเพื่อนสัตว์ป่า มีความยินดี ที่จะขอเชิญชวนท่านเข้าร่วมการเสวนาวิชาการนานาชาติการช่วยเหลือสัตว์ป่า ภูมิภาคเอเชียตะวันออกและ
ตะวันออกเฉียงใต้ครั้งที่ 8 "WARN 2016" ระหว่างวันที่ 31 ตุลาคม – 2 พฤศจิกายน พ.ศ.2559 ณ โรงแรมโซฟิเทลชะอำ-หัวหิน จังหวัดเพชรบุรี
หลังจากการประชุม WARN ครั้งล่าสุดที่ เมืองพนมเปญ ประเทศกัมพูชา ได้ประสบผลสำเร็จเป็นอย่างมาก กลุ่มสมาชิกองค์กรด้านการอนุรักษ์และช่วยเหลือสัตว์ป่า จากนานาประเทศให้การตอบรับเข้าร่วมการเสวนาในครั้งนี้ รวมทั้งยังมีการแลกเปลี่ยนประสบการณ์ ความรู้ต่างๆ เกี่ยวกับการช่วยเหลือสัตว์ป่า สำหรับในปีนี้ ประเทศไทยได้รับเกียรติให้เป็นตัวแทนในการจัดเสวนา หัวข้อในการเสวนาปีนี้ จะกล่าวถึง การช่วยเหลือและรักษาสัตว์ป่า การบังคับใช้กฎหมายในสัตว์ป่า และการนำเสนอผลงานวิชาการของสัตวแพทย์สัตว์ป่า ทางคณะผู้จัดงานฯ มีความตั้งใจให้ผู้เข้าร่วมงานทุกท่านได้รับประโยชน์จากการเสวนาในครั้งนี้ เพื่อจะนำไปพัฒนาทั้งองค์กรและตัวท่านเอง รวมถึงวงการสัตวแพทย์สัตว์ป่าของไทย
WARN หรือ เครือข่ายการช่วยเหลือสัตว์ป่า ได้รับการจดทะเบียนเป็นองค์กรไม่แสวงหาผลกำไรโดยมีสมาชิกจากภูมิภาคเอเชียตะวันออกและตะวันออกเฉียงใต้ ได้แก่ ประเทศบรูไน กัมพูชา ลาว พม่า จีน ฮ่องกง ญี่ปุ่น อินโดนีเซีย มาเลเซีย ฟิลิปปินส์ สิงคโปร์ เกาหลีใต้ ไต้หวัน เวียดนาม และประเทศไทย
หากท่านสนใจที่จะเข้าร่วมการเสวนา หรือสนใจนำเสนอผลงาน กรุณาแจ้งความประสงค์ของท่านมาทางคณะผู้จัดงานฯ อนึ่ง สามารถเข้าไปดูรายละเอียดเพิ่มเติมได้ที่ info@wfft.org